Letter & enclosure re: Texas Centennial of Statehood CommissionShow full item record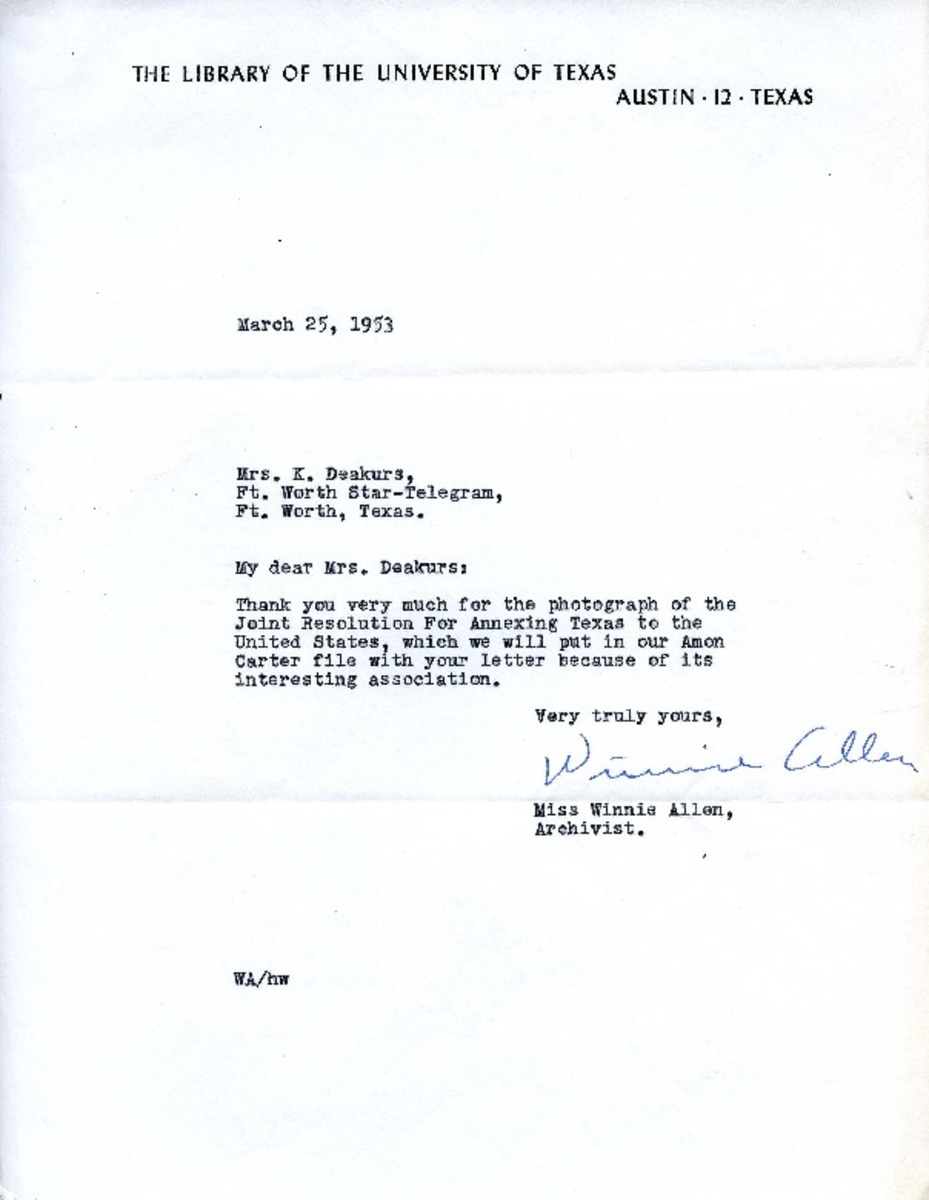 This item appears in the following Collection(s)
Related items
Showing a few items related by title, author, creator and subject.
Wall, Ashley Elizabeth

(

[Fort Worth, Tex.] : Texas Christian University,

,

2014

)

Characteristics of urbanization such as roads, buildings, exotic species and vegetative homogenization can create patches of habitat surrounded by poor-quality, unfavorable areas. This inhibits movement, which in turn ...

Alenius, Rachel

(

2016-05-19

)

Texas Horned Lizards (Phrynosoma cornutum) are considered threatened within Texas, due to their high vulnerability to habitat changes. In particular, horned lizards are believed to be sensitive to the loss of harvester ...