Exploring The Feasibility of Adapting A Digital Nomadic LifestyleShow full item record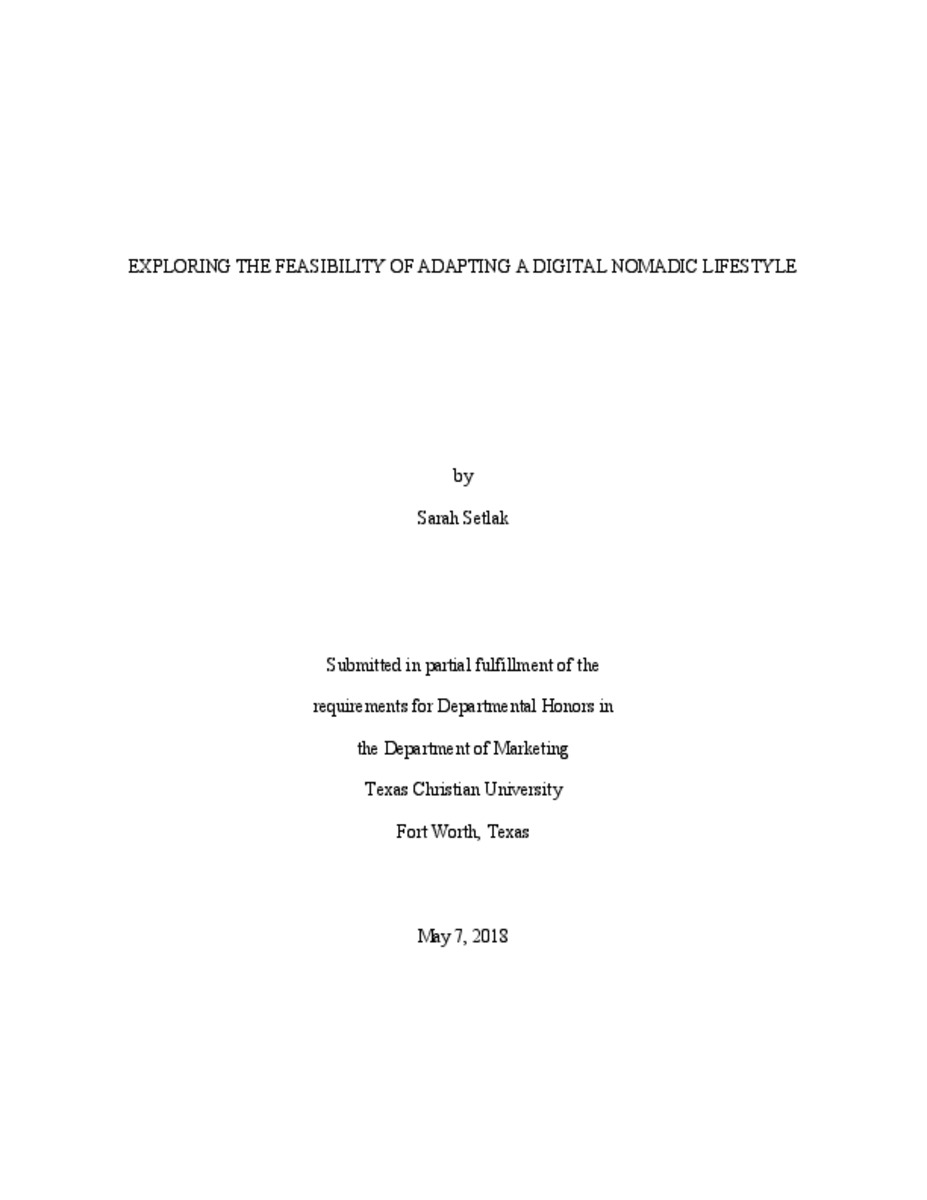 Title
Exploring The Feasibility of Adapting A Digital Nomadic Lifestyle
Author

Setlak, Sarah

Abstract
The objective of this exploratory research was to identify factors that may impact the fesaibility of adapting a digital nomadic lifestyle. A literary review was completed in order to better identify the scope of digital nomadism today. Secondly, primary research was collected via interviews from ten digital nomads under IRB standards. Insights gathered from three different variables including planning preperation, monetization, and costs were explored in order to identify variables that may affect the feasibility of adapting a digital nomadic lifestyle. The results of the study identified tweleve possible barriers to entry to a digital nomadic lifestyle.
Link
https://repository.tcu.edu/handle/116099117/22419
Date
2018-05-19
Subject
Nomad

---

Digital

---

Digital Nomad
This item appears in the following Collection(s)
Related items
Showing a few items related by title, author, creator and subject.
Manno, Christopher Lee

(

[Fort Worth, Tex.] : Texas Christian University,

,

2013

)

In this honors thesis, I seek to build a definition of the sharing economy, a term still loaded with ambiguity in today's economic discourse, and so a valuable place to synthesize the vast amounts of research in ...