Objections to Optimistic Free Will SkepticismShow full item record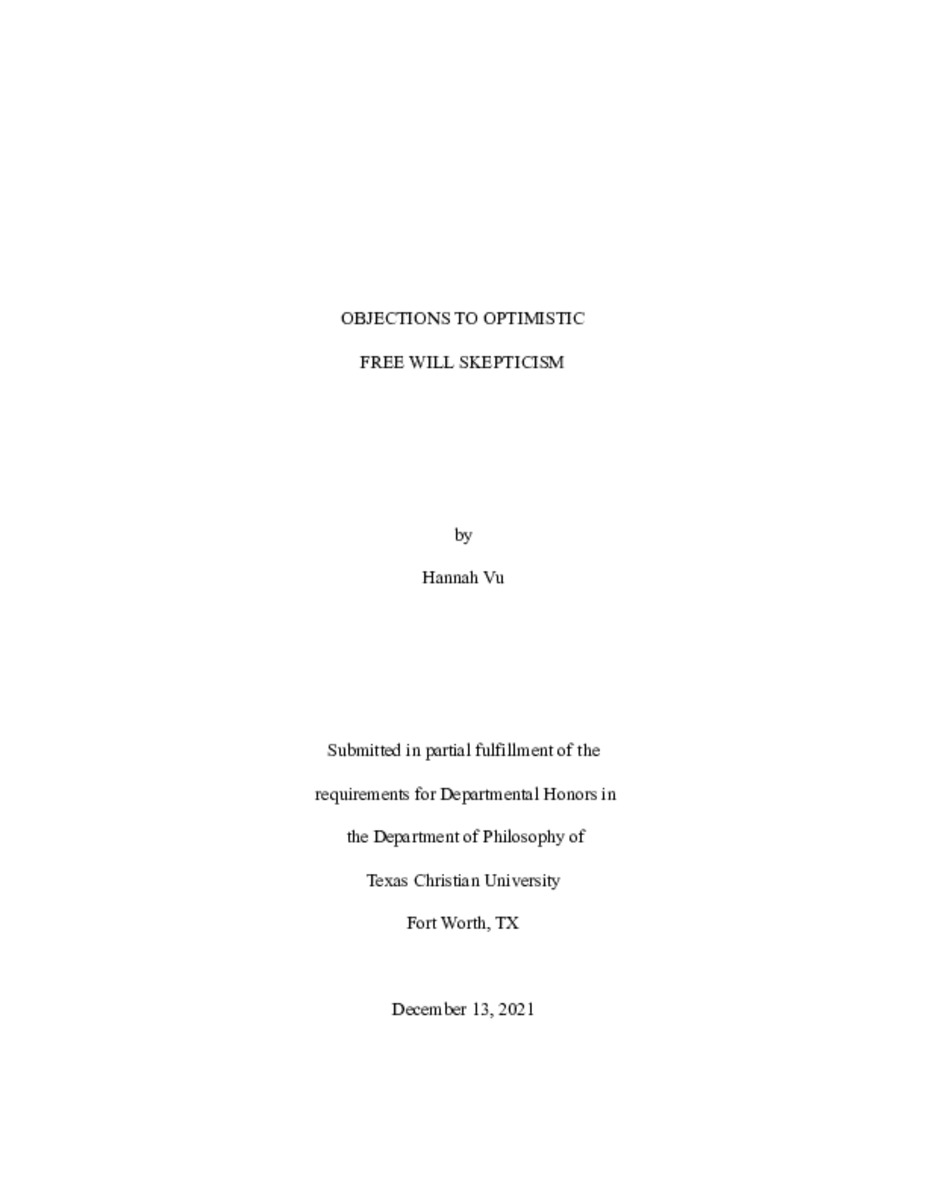 | | |
| --- | --- |
| Title | Objections to Optimistic Free Will Skepticism |
| Author | Vu, Hannah |
| Date | 2021 |
| Abstract | The free will debate is fundamentally grounded in asking whether people have the sort of control required for moral responsibility given physical facts about the universe and other causal factors involved with our actions. This paper surveys the main views in the contemporary free will debate and examines how Derk Pereboom argues that under any view, we never have the control required for moral responsibility. The final section of this paper examines the views of two prominent optimistic free will skeptics, Derk Pereboom and Gregg D. Caruso, who argue that we lack free will and that we would be better off if we accepted this fact and its implications. I will ultimately argue that features of these skeptical views have pragmatic and moral concerns that lead us to reject some of their implications. |
| Link | https://repository.tcu.edu/handle/116099117/49873 |
| Department | Philosophy |
| Additional Date(s) | 2021-12-18 |
This item appears in the following Collection(s)
Related items
Showing a few items related by title, author, creator and subject.
Audits provide the capital market with a foundation of financial assurance. Regulatorsand researchers believe that professional skepticism contributes to quality auditing (PCAOB 2012a). Therefore, in order to create ...

Big Data is causing a disruptive shift in the way that the world generates, collects, stores, and processes data. Specifically, in the auditing profession, Big Data increases the amount of available information that will ...