Texas Christian University School of Fine Arts pamphletShow full item record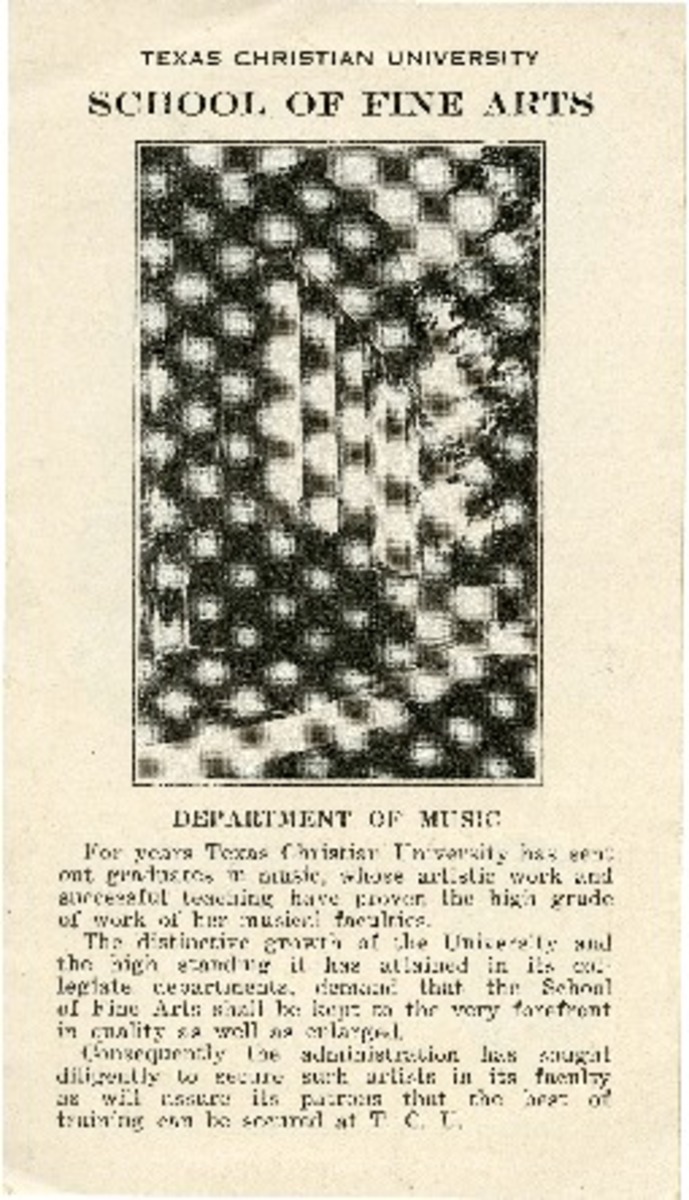 This item appears in the following Collection(s)
Related items
Showing a few items related by title, author, creator and subject.
Defined as the participation in an activity for pleasure or recreation, play can serve a greater purpose especially in art forms that express more intangible concepts. I propose the idea of play as a relational tool for ...

Boutelle, Hailey

(

2022-05-02

)

From 2000-2010, three socially-engaged women photographers spent time documenting lower-class residents of the United States in Appalachia, Louisiana, and Pennsylvania, respectively. These series are reflexive of their ...

Sztuk, Melissa

(

2023-05-04

)

Secular portraiture flourished during the eighteenth century in New Spain. These works' stylistic tenets were grounded in an established Baroque visual program developed over centuries in the viceroyalty. At the close of ...