Nous Sommes La France: French Identity in a New EraShow full item record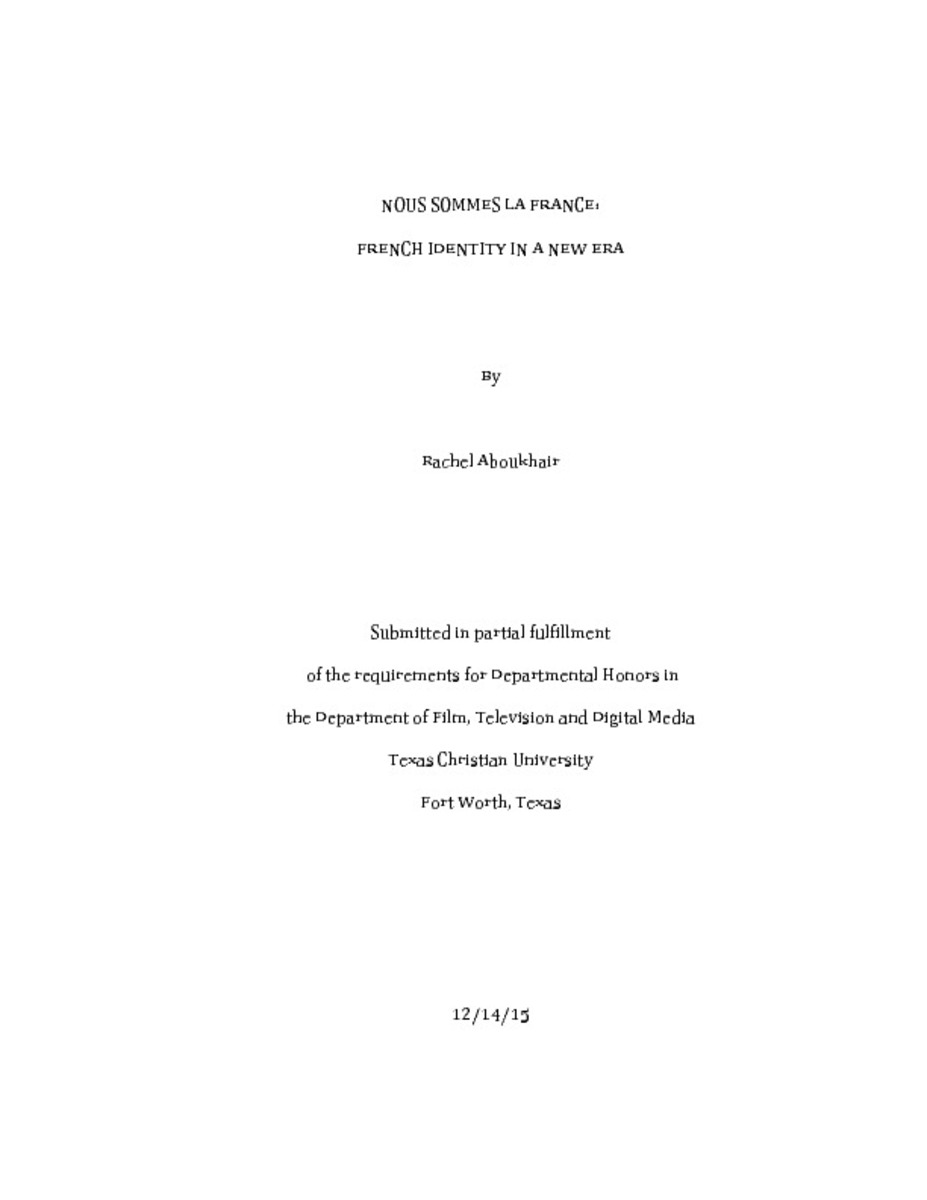 Title
Nous Sommes La France: French Identity in a New Era
Author

Aboukhair, Rachel

Abstract
This thesis is about multiculturalism and immigration in contemporary French society as represented by French cinema.  This project explores themes of immigration, integration, racism, oppression, and compassion through immigrant and minority stores in film.  The main question of my thesis is what it means to be French as a minority and/or immigration in modern French society (specifically, from the 90s to today) in the context of the rising political and social opposition toward immigration.  My study seeks to gain an understanding of the powerful country that once colonized the regions from where its newest immigrants seek refuge.  Through political and academic scholarship on these films, as well as on French socio-political issues, my project explores the concept of "closed borders" that is gaining popularity in France and the opposing sentiments of inclusion, fraternity, and integration, especially after the Charlie Hebdo attacks in Paris.  By applying the stories and information from these films, books, and articles, as well as my personal experience studying abroad in Paris after the Charlie attacks, I hope to more completely understand the politics of race, religion, and multiculturalism in France and who is welcome to stand under the French flag and chant "Nous Sommes la France."
Link
https://repository.tcu.edu/handle/116099117/10271
Subject
France

---

French Immigration

---

Multiculturalism

---

Integration

---

French Cinema
This item appears in the following Collection(s)
Related items
Showing a few items related by title, author, creator and subject.
Phillpott, Christopher Paul

(

[Fort Worth, Tex.] : Texas Christian University.,

,

2009

)

The field of Finance has moved from the single factor model first created by Sharpe in 1964, into modern day with the Fama-French five-factor model. Each step in the chronology of empirically tested models of equilibrium ...